Getting Your Students "Test-ready" for the ACT®
A highly individualized—and proven—approach to preparing students for the rigors of ACT® test day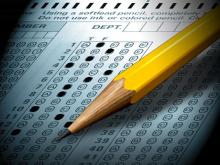 ---
The ComFit Online Learning Center brings together a powerful, research-driven combination of assessment, skill-building, and feedback resources that can make a measurable difference in ACT® scores.
"The ACT® scores of the students in my program who worked with the ComFit Online Learning Center went up by nearly 15 percent."
---
Antonio Robinson, Director Trident Tech Upward Bound
In contrast to most "one-size-fits-all" ACT
®
preparation programs and courses, the ComFit Online Learning Center offers far more than the conventional array of "sample" ACT
®
questions.
Here's what we offer:
A "drill-down" assessment process that pinpoints the specific skill gaps that are likely to undermine the test scores of individual students
An automatically generated improvement path that self-adjusts to the needs of each student
A "fitness-center" learning model that keeps students actively engaged in the improvement process
Instructor-friendly reporting and performance monitoring tools
The ease and convenience of 24/7 Internet access
---
ComFit Learning is neither affiliated with nor endorsed by any official testing organization. All organizational and test names are registered trademarks of their respective owners.
---
If you would like to talk to someone at ComFit Learning about the assessment and skill-building needs that are priorities for you or your organization, Contact Us, or send us an email at info@comfit.com.