Getting a Head Start on Accuplacer®
A dynamic new way to prepare for Accuplacer®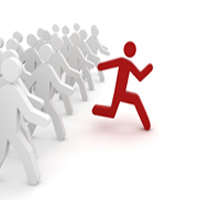 ---
Internet-based assessment and skill-building resources that can significantly lower the number of Accuplacer® testers who are assigned to remedial courses—and significantly increase the percentage of those students who complete their degrees.
"Of all the computer-based programs we've used over the past five years in our test preparation programs for Accuplacer®, the ComFit Online Learning Center is the only program that has produced measurably succcessful results."
---
Cheli Gentry, University of Central Oklahoma.
Our individualized, comprehensive, and highly targeted
test prep content for Accuplacer
®
offers far more than the usual mix of test-taking "tips" and "sample questions" found in the vast majority of online programs that focus on Accuplacer
®
.
Here's what we offer:
A "drill-down" assessment process that pinpoints the specific skills and knowledge gaps that are likely to undermine Accuplacer® test performance
Interactive "walk-me-thru-it" mini-lessons that target individual needs
Instructor-friendly learning data management tools that monitor student activity and document improvement
---
Accuplacer
®
is a registered trademark of the College Board, which is neither affiliated with nor endorses this website.
---
If you would like to talk to someone at ComFit Learning about the assessment and skill-building needs that are priorities for you or your organization, Contact Us, or send us an email at info@comfit.com.