Getting a Jump on the COMPASS® Placement Test
A mastery-based approach to pre-test preparation and post-test remediation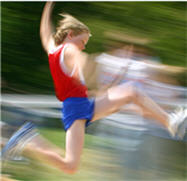 ---
The COMPASS®-related test prep resources available on the ComFit Online Learning Center go far beyond the limited mix of test-taking "tips" and "sample questions" found on most sites that offer COMPASS® test prep content.


"Of all the computer-based programs we've used over the past five years in our test preparation programs, the ComFit Online Learning Center is the only program that has produced measurably succcessful results."
---
Cheli Gentry, University of Central Oklahoma.
Our combination of assessment, skill-building, and reporting resources has been expressly created to help your school or academic support program achieve two critical objectives: (1) reduce the number of enrolling freshmen who need to be assigned to remedial courses; and (2) increase the percentage of developmental students who eventually earn a degree.
Here's why:
A deeper level of diagnostics. Our "drill-down" assessment process does more than simply measure overall proficiency in math, reading, and writing. It identifies the specific skill gaps in these areas that are likely to undermine COMPASS® test performance.
Individualized skill-building. Our practice-intensive learning model takes students through a highly targeted, "walk-me-thru-it" methodology that is rooted in the latest findings in the cognitive sciences and that keeps students actively engaged in the learning process.
Streamlined administration. Our instructor-friendly learning and data management tools significantly reduce the time and effort that instructors, tutors, and administrators need to spend on the purely administrative aspects (tracking student activity, generating reports, etc.) of test-prep and remediation.
---
ComFit Learning is neither affiliated with nor endorsed by any official testing organization. All organizational and test names are registered trademarks of their respective owners.
---
If you would like to talk to someone at ComFit Learning about the assessment and skill-building needs that are priorities for you or your organization, Contact Us, or send us an email at info@comfit.com.