A Results-driven Approach to Academic Support
Helping learning organizations overcome the biggest challenge in academic support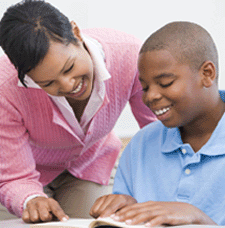 ---
The resources of the ComFit Online Learning Center make it easier than ever for academic support programs to meet the unique needs of students that have fallen behind.








"We are absolutely delighted with the progress our students have been making since we've integrated the ComFit Online Learning Center into our curriculum. We thank you for designing such a thorough yet user-friendly online program."
---
Yekaterina Kozloff,Big Bend Community College.
The ComFit Online Learning Center
covers the core areas of academic progress—language arts, mathematics, reading, and writing—in a manner that enables academic support programs to overcome their biggest challenge: adjusting to—and meeting!—the highly divergent skill-building needs of individual learners. It is ideally suited for programs serving older students in need of remedial help.
---
If you would like to talk to someone at ComFit Learning about the assessment and skill-building needs that are priorities for you or your organization, Contact Us, or send us an email at info@comfit.com.