Group Rates & Customizing Options
Putting our powerful resources to work in your school or organization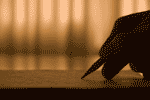 ---
Our volume discounts for group purchases make the ComFit Learning Center a highly affordable option for schools and education-minded organizations.
Because we are eager
to make the resources of the ComFit Online Learning Center available to as many people as possible, we offer significant discounts for site-license volume purchases.
We also offer a wide range of versatile and easy-to-implement customizing options, including organization-specific homepages and organization- or department-specific content.
For more information about our group rates, our customizing options, and our pilot program options, use the contact information that appears below to get in touch with us directly.
---
---
If you would like to talk to someone at ComFit Learning about the assessment and skill-building needs that are priorities for you or your organization, Contact Us, or send us an email at info@comfit.com.