Taking the Mystery Out of Math Instruction
A research-driven, "fitness-center" approach to accelerated mathematics proficiency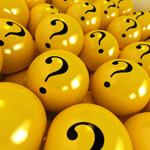 ---
Our unique combination of "drill-down" assessments, "walk-me-thru-it" tutorials, and feedback-rich practice exercises produces fast, measurable improvement for learners of all ages.


"The math content on the ComFit Online Learning Center is solid in every respect: it has enabled our SES programs over the past two years to achieve an average improvement rate of nearly 25%."
---
Fred Salon, Education Link
The mathematics content
in the ComFit Online Center meets a critical (and largely unmet) need in mathematics instruction today. It gives students who are struggling with algebra, geometry, trignometry, or pre-calculus a meaningful, efficient, and "grown-up" way to master the fundamentals that are the building blocks for success in advanced math.
---
If you would like to talk to someone at ComFit Learning about the assessment and skill-building needs that are priorities for you or your organization, Contact Us, or send us an email at info@comfit.com.