Putting the Internet to Work in Writing Instruction
A mastery-based, blended approach to writing instruction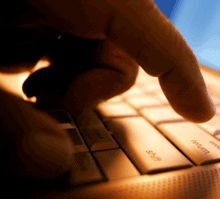 ---
The ComFit Online Learning Center brings together a powerful combination of assessment, skill-building, and feedback resources that covers everything from the basics of grammar to the finer points of advanced essay writing.


"Moreso than any online program I've ever seen, the ComFit Online Learning Center makes it much easier than it would otherwise be for me to provide my students with the level of individualized feedback that student writers need on a regular basis."
---
Jan Robertson, Writing Center Director, Bronx Community College
The two things that students who struggle with their writing need the most are the two things they rarely get enough of in conventional writing courses: (1) frequent and knowledgeable feedback; and (2) targeted practice.
The
ComFit Online Learning Center
is unique among online resources in its capacity to help instructors incorporate both of these vital components into their day-to-day instruction.
---
If you would like to talk to someone at ComFit Learning about the assessment and skill-building needs that are priorities for you or your organization, Contact Us, or send us an email at info@comfit.com.